Years 3 & 4 – Squirrel Class

Welcome to Squirrel Class the home of  LKS2 Years 3 and 4!
Our class teachers are Mr Gregory and Mrs Chadwick. In Squirrel Class, we always try our best in everything we do. We help and care for each other and try our best to be true Grangers. We enjoy learning through practical experiences and are curious learners. It's wonderful to be part of this very special class.

---
Meet team Squirrel:
Mr Gregory: "Hello I am Mr Gregor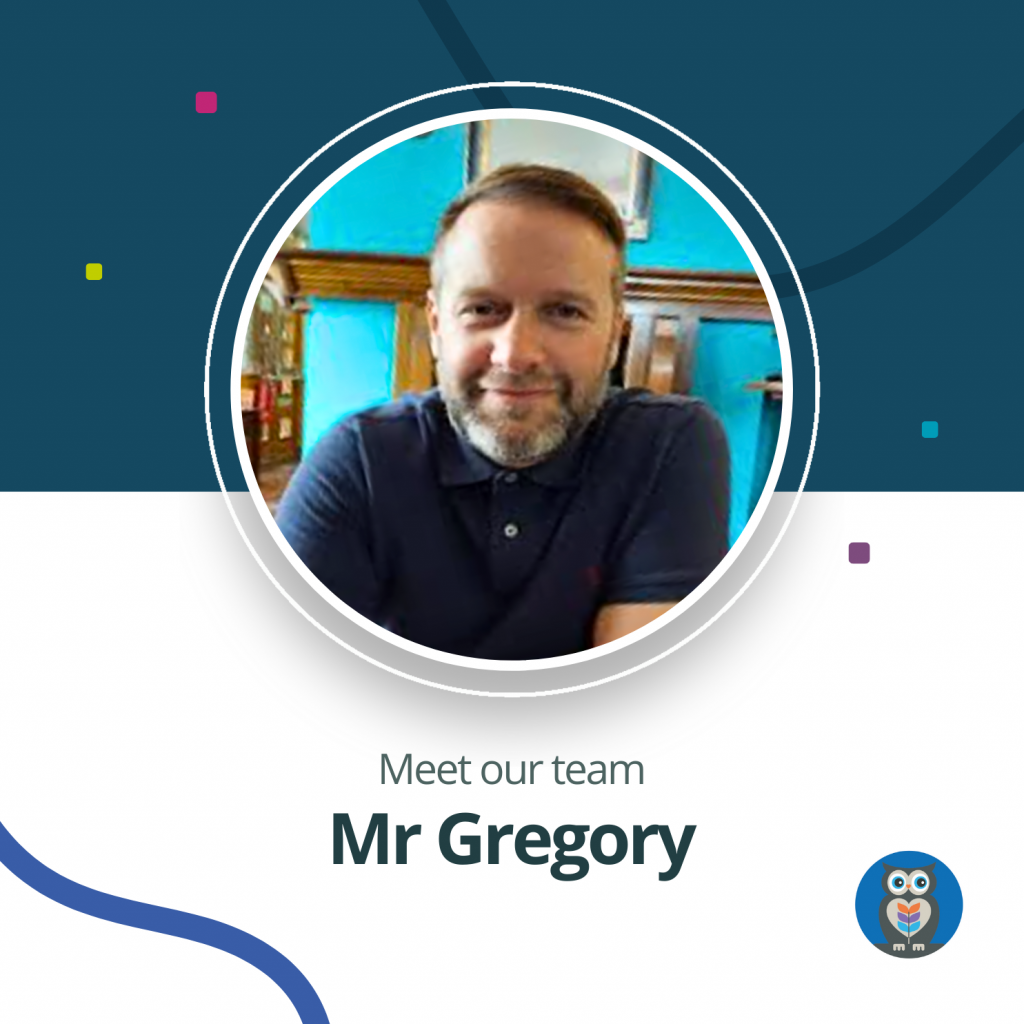 y and I will be your teacher this year. I am so excited to work with you and learn together, I am a great believer that you learn something new every day! This is my 11th year teaching in a primary school and all I ask is that you try your best and follow the Granger values. In Squirrel Class you will work hard but have lots of fun too and our lessons will include lots of active learning.
Fun facts about me…I am married with three children. I moved to Shrewsbury four years ago and love Shropshire and the surrounding area. I enjoy keeping fit and cycle to work most days (depending on the weather). I played professional football for Oxford United before I injured my knees (aged 18) and I now coach my son's team on a Sunday. I support Portsmouth FC and go to watch games with my family when I can. At weekends I can be found walking in the Shropshire hills, playing golf or being a taxi for my children. I love going on holiday with my family and spending time with family and friends."
---
Supporting documents:
Autumn 2023 Squirrel Class Curriculum Overview
Timetable: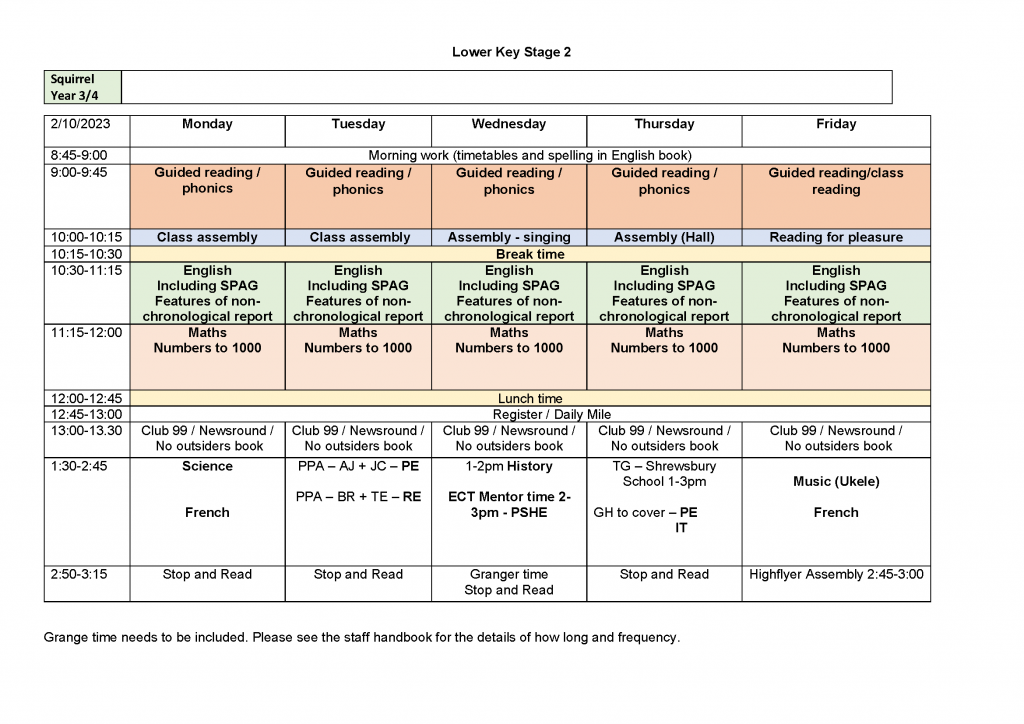 ---
Have a question?
If you have any questions, please do not hesitate to contact Mr Gregory and Mrs Chadwick via Class Dojo.

---
Connect with us:
Don't forget to follow @GrangePrimarySchoolShrewsbury on Facebook for behind-the-scenes insights. Your support means the world to us! Make sure to like, comment and share!

Years 3 & 4 – Squirrel Class