Curriculum
Please see our curriculum topic overview for this academic year here
At The Grange Primary School, or curriculum is designed to:
provide a context for learning
provide a vehicle for acquiring skills and knowledge
enable the children to become creative, critical thinkers able to use reasoning and problem solving in a range of contexts
express themselves skilfully and with confidence
allow the children to develop their interpersonal skills and practise abstract skills such as kindness, peace, respect, tolerance and good manners
build perseverance and resilience
meets the ambitions of the National Curriculum
reflects our school Values of "Friendship, ambition, respect and responsibility" (F.A.R.R)
have a sense of belonging in their local and wider community.
We recognise each child as a unique individual: celebrating and welcoming differences within our school community and the wider world.  We believe that learning is underpinned by the teaching of basic skills, knowledge, concepts and values.  By providing enhancement opportunities we believe that children should have an engaging, investigative and enquiring curriculum where they learn there are no limits to curiosity and creativity.
Developing the school community and involvement with the wider community forms an important part of the curriculum.  We celebrate local, national and international traditions; make visits and welcome visitors and; engage with national events to provide the children with opportunities to learn new skills and to understand the role of community at all levels in their lives that that of the school.  Our aim is that children leave the school with a sense of belonging to their own community but also an understanding and respect for wider and more diverse communities in which they might find themselves as they grow and mature through life.
Curriculum Implementation
We use a variety of resources including the Early Years Statutory Framework for the Early Years Foundation Stage, National Curriculum 2014 and other statutory guidance, the Shropshire Agreed Syllabus for RE, mastery maths, Read Write Inc (phonics).  We use Jigsaw for PSHCE and Music using Charanga.
Curriculum Planning
Our curriculum is planned using a two-year cycle (to take mixed age classes into account) and focuses on teaching key skills within the context of a theme.  This is supported by well-chosen novels – particularly in KS2 – that add depth to the curriculum theme. Subject progression plans have been drawn up for all 'topic' subjects.  These enable teachers to refer back to skills previously learnt and make clear plans for future learning for the children.  In this way, the curriculum is planned to revisit and practise skills/knowledge learnt as new areas are covered.
Curriculum Delivery 
The entry point into a topic is through the class book. This allows children to have an introduction into the theme through rich and diverse vocabulary and a book that 'sets the scene'.  PE is taught twice each week with music, MFL and RE being taught weekly.
RE
Using the Shropshire RE Agreed Syllabus, children are taught knowledge and understanding around a range of religious and worldwide views so that they can: describe, explain, analyse and investigate.  This allows them to appreciate beliefs and practices, recognising the diversity, meanings and values within and between communities (including their own) and amongst individuals.
Science
Our science curriculum is based on the National Curriculum 2014 with children being taught the knowledge, skills and concepts to understand scientific process and methods.  The curriculum builds through the phases in school to enable children investigate questions about the world.
Computing
Based on the National Curriculum, our computing curriculum is designed to equip children with the skills and understanding to live in a technological world, this includes being able to use a variety of computer software and coding programmes. There is an emphasis on the importance of Online Safety for all year groups.
History
Our History curriculum is based National Curriculum 2014.  Children are taught about the history of Britain and that of the wider world through the use of questioning, critical thinking of motive, perspective and judgement in order to understand the complexity of people's lives, the process of change and the diversity of people around the world and through time. We value the understanding of chronology of historical periods and events and also how historical periods compare to life today.
Geography
Our Geography curriculum is based on National Curriculum 2014.  Children are taught about people, places and processes locally, nationally and worldwide through questioning, critical thinking, looking for pattern and understanding how landscapes are formed and how land is used.
Art and Design
Our Art and Design curriculum is based on the National Curriculum 2014 with children producing creative work, exploring their ideas and recording their experiences. Children will become confident in drawing, painting, sculpture and other art, craft and design techniques and will be able to use language to analyse and evaluate their work. Through the phases in school the children will found out about great artists, crafts makers and designers; understanding the historical and cultural development of their craft.
Design and Technology
Our DT curriculum is based on National Curriculum 2014.  Children are taught to plan, design, test and evaluate in a range of context, using a range of media for a range of purposes.
Physical Education
Our PE programme of study is based on the National curriculum 2014. It aims for children to develop competence to excel in a broad range of activities and enable them to be active for sustained periods of time. It gives children opportunities to engage in competitive sports and activities with the ultimate goal of leading healthy and active lives.
Music
Our Music curriculum is based on the National Curriculum 2014 with, teachers following the Charanga programme. We focus on performing, listening to and creating a wide range of music.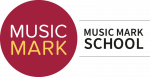 Modern Foreign Languages
Our curriculum is designed to progressively develop children's skills in French, through regular taught lessons. Children progressively acquire, use and apply a growing bank of vocabulary organised around topics. All of these approaches help to equip our children with the skills to be confident global citizens.
Visits and Visitors
In the curriculum, we recognise that children's learning is enhanced by different experience.  We offer children a wide range of educational visits which are used to motivate and engage learners with a real context for their learning.  For example, trips to the River Severn, Shrewsbury Castle, local churches, Cosford and Arthog have enhanced our whole school vision for having a sense of belonging in their local and wider community.
Children have regular experience of visitors from within the community – the local PCSO, Shrewsbury Firefighters, NSPCC.
Contact Us
Please contact the school office on 01743 462984 for more information on our curriculum.